Our Story of Humble Beginnings and Remarkable Growth
At BLE Training, we've embarked on a unique journey that began in 2003. Starting as trainers for a national technology company in the Mid-Atlantic markets, we evolved. When the company closed its doors across the nation in 2006, leaving government and corporate clients in a bind, we stepped in to continue as their trainers. This marked the inception of BLE Training in 2007, backed by the trust of our first 20 clients.
Under the guidance of our founder, Brian T. Hammond, we initiated our training journey by serving Augusta, GA's leading universities and its notable hospital. Our hands-on, practical, friendly, and flexible training approach resonated with clients, leading us to expand into delivering technology classes for diverse companies, including globally renowned organizations.
As our company expanded, we discovered our expertise lies in assisting smaller businesses, addressing growth-restricting challenges like inadequate labor quality. Today, we cater to a diverse range of companies, from specialist 5-trainee workshops to large class sizes exceeding 20 participants in sales training programs.

Our Commitment to Education and Training
Our dedication to education is evident in the caliber of our handpicked trainers, including our founder who remains active in training and assessments despite managing business demands. We pride ourselves on being a grounded American training company prioritizing quality training rooted in our team's expertise.
At BLE Training, we consider education and training pivotal to unlocking individual and organizational potential. Our mission is to offer top-notch training experiences to help clients achieve their objectives.
BLE Training is a progressive training and development company guided by core values: Integrity, Service to Others, Passion, Consistency, and Open-Mindedness. These values underpin our delivery of practical corporate and individual training and skill enhancement services. Our training caters to a broad spectrum of roles, from entry-level to senior executive development.
We provide courses, seminars, and workshops through in-person, online, distance, and blended formats. Our expertise extends to education, training, and development for large and small firms, government entities, non-profits, and individuals.
---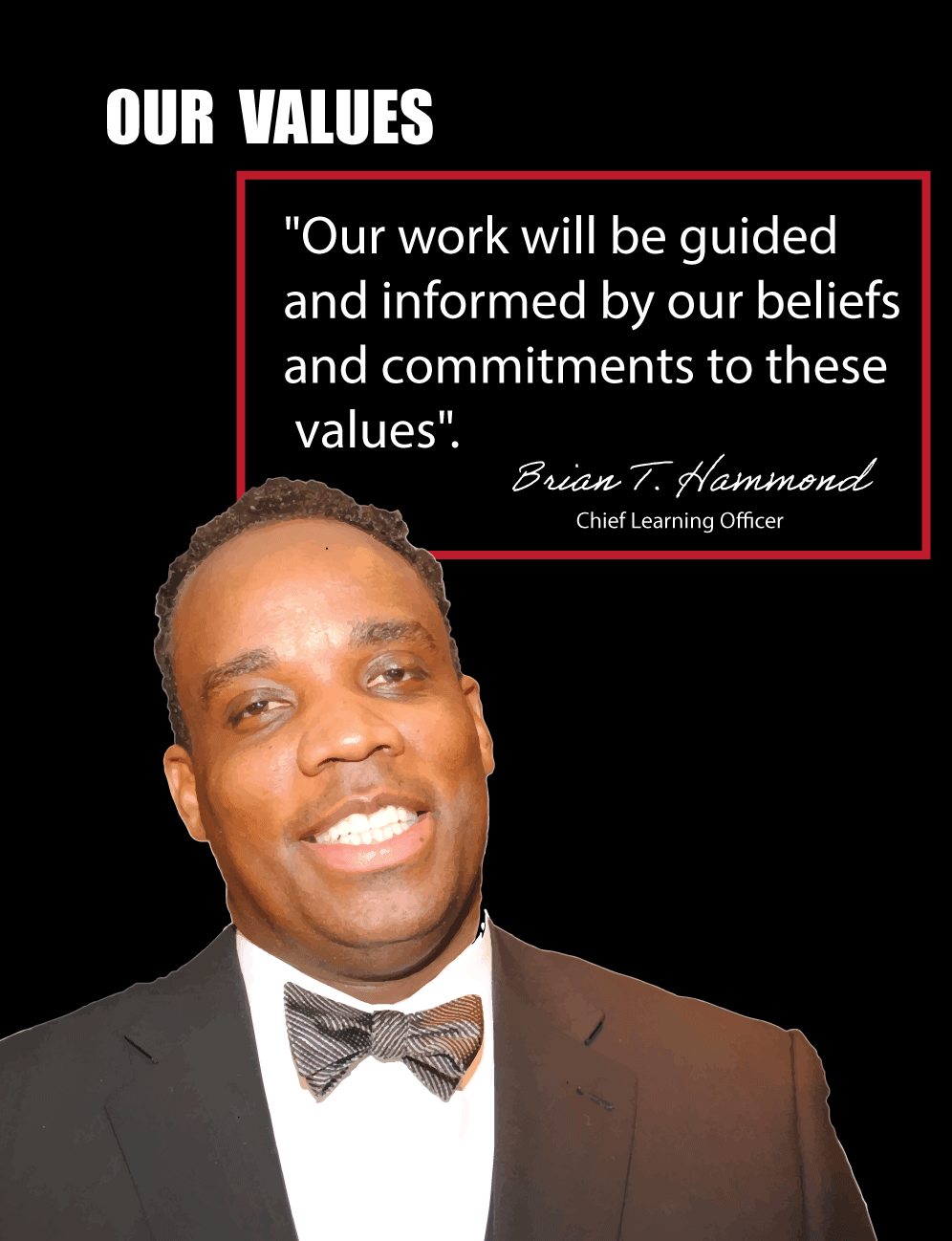 Our Core Values
1. Integrity
We uphold moral principles, always choosing what is right both legally and ethically. Our commitment to integrity builds trust, fostering relationships based on honesty and transparency.
2. Service to Others
Placing the needs of clients, the company, and the community before our own, we embody the values of our organization. Service to others means going the extra mile, contributing value, and prioritizing collective success.
3. Passion
Our enthusiasm and energy drive our work. Passion fuels our dedication to anticipating client needs, communicating effectively, and aligning with their objectives. We are united by the drive to win.
4. Consistency
We exceed expectations by maintaining consistency. Consistency breeds trust, eliminating uncertainty. Trust empowers us to influence positively, whether in our organization or our relationships.
5. Open Mindedness
Open-mindedness sparks creativity and collaboration. Embracing new ideas fosters growth at every level, from individual contributors to teams and the entire organization. It's about trying new things and embracing innovation.

---